Remember that time….
Remember that time (2 weeks ago) when I said I put out our final legislative push this session? Well… duh….famous last words.
Not only did HB200 and HB223 get stuck in committee due to the huge amount of bills trying to get through committee before the transmittal date* and we still need your support on these, but another, refugee specific issue has arrived as a surprise to those of us who have been following things.
HB2, the General Appropriations Act (the budget), is at risk of being amended to exclude federal pass-through dollars to support newly arrived refugees in the state. What does this mean? Basically, because refugee resettlement is a federal program, the federal government provides funding, AT NO COST to the state, to be distributed to facilities and organizations in that state that serve newly arrived refugees. While Soft Landing doesn't receive any of this funding, we understand how CRITICAL it is to our partners. These federal dollars support staff and tutors in our public schools, staff working in employment and healthcare, the IRC's extended case management program, and more. They support programs that focus on self-sufficiency and integration and have been a large part of our community's success in welcoming refugees. Cutting this funding doesn't mean that refugees won't be arriving in Missoula, just that Missoula will be far less equipped to support these families that have already been through so much.
So, once again, we need your help. The House Appropriations Committee needs to hear from you. It is incredibly easy to reach the entire committee at this link, or feel free to individually contact your representatives- especially those of you in areas outside of Missoula with representatives on the House Appropriations Committee. Here is a list of members. Also, if you feel so inclined, you can join me in testifying on Thursday morning (8am session), or even just submitting written testimony. Here is a link for both written or verbal testimony and it must be filled out no later than Wednesday at noon. Again, they are making it extremely easy this year to participate and with your help we can kill this proposed change to general appropriations in committee and we won't be fighting it all the way until May…
And please also consider giving the Senate Judiciary Committee another poke about HB200 and HB223. Retired Immigration and Customs Enforcement (ICE) supervisory criminal investigator (SCI), John Colledge, wrote an incredible guest column about many of the things wrong with these bills. May it inspire your correspondence.
Thank you for continuing to push back at legislation that is harmful to refugees and immigrants this session. We know it isn't the only thing on the plate and we are grateful for your critical efforts!
In love and gratitude,
Mary
*The transmittal date is the time in which bills that originated in one chamber must have passed that chamber and entered into the other chamber in order to be further considered. If this doesn't happen in time, the bill is dead. For general bills in the 2021 session, this date was 3/3/21.
---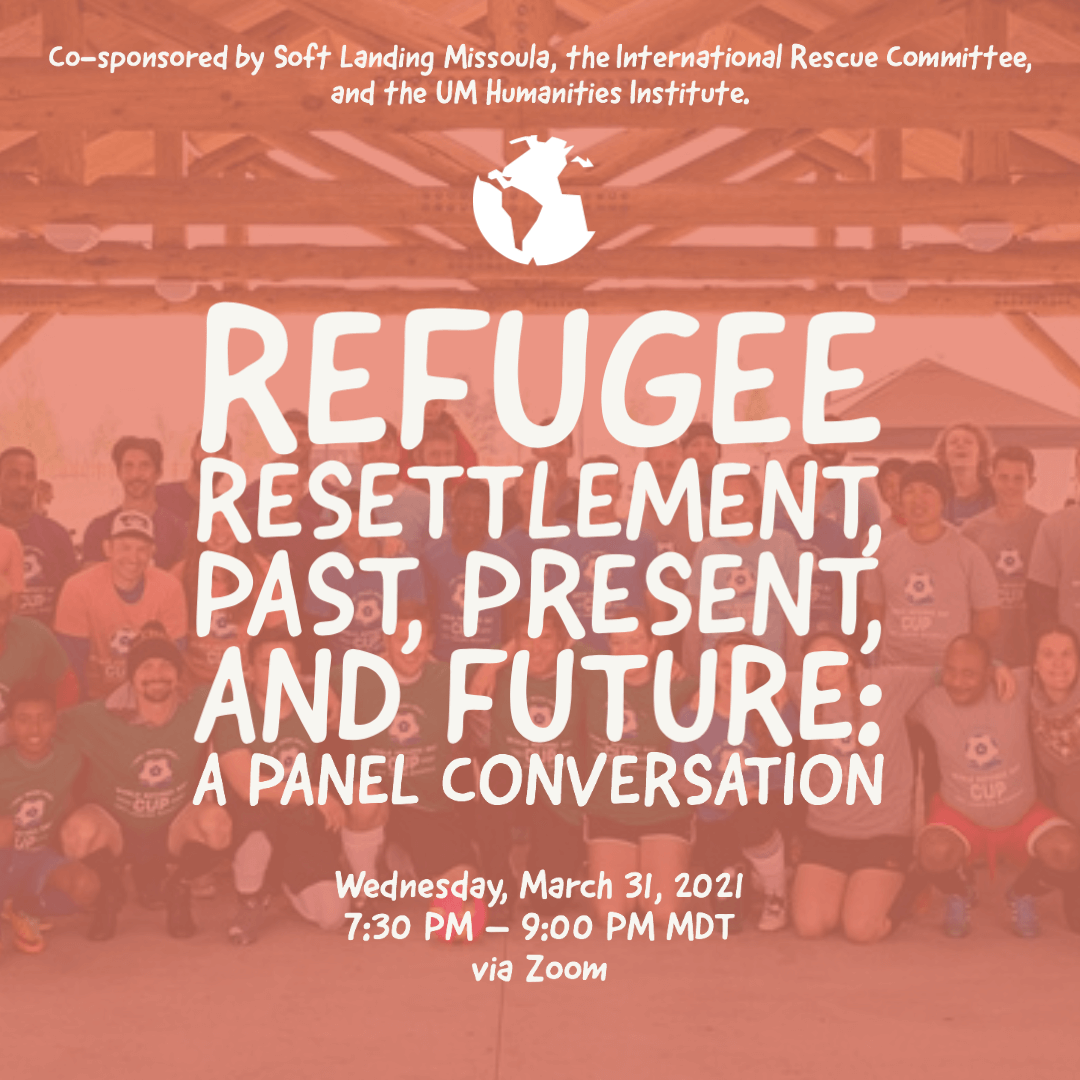 Resettlement Panel
Brought to you by the University of Montana's Humanities Institute, and in partnership with Soft Landing Missoula and the International Rescue Committee, we invite you to a virtual panel conversation on this changing and timely topic- Wednesday, March 31st form 7:30pm -9:00pm. Click below for more information on panelists and to register.
---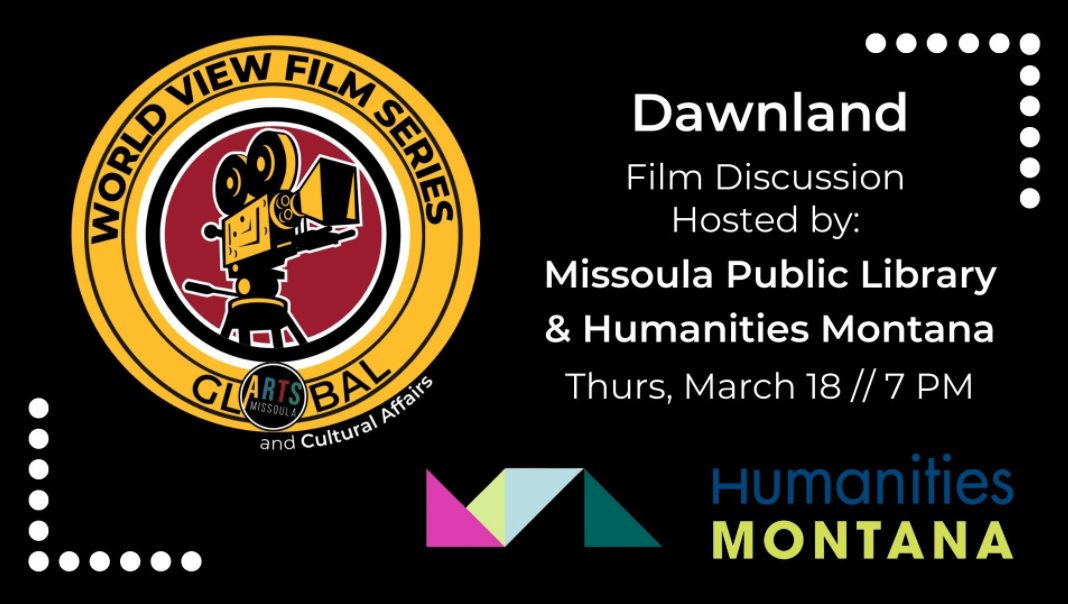 World View Film Series
Join us for the virtual discussion for the second of four films this season in the World View Film Series, sponsored by Soft Landing Missoula. This month's film is Dawnland. Watch this powerful film for free with your library card on Kanopy anytime before March 18th, and then join us via Zoom at 7p for conversation.