Great Expectations-
125,000.
While we work constantly to remind people that refugees are human beings- mothers, fathers, friends, children, uncles, families, new neighbors- not numbers, we are never the less quite focused on a number this week. 125,000. Each year, the president sets what is called the refugee admissions ceiling, or Presidential Determination. This number isn't always reached, but it is aspired to, planned for, and actualized as best as possible. This number is usually set for the federal fiscal year starting every October, and for the last four fiscal years, we have seen this number shrink, then shrink more, then even more- with no effort to then actually even get close to these dismally and historically low admission ceilings that were set.
This simple act of setting such low ceilings has essentially dismantled a once robust and strong resettlement system that led the world in this specific humanitarian effort. To put more numbers to words, the admissions ceiling went from 110,000 individuals in 2016 (with a historic average of 95,000 and years in which it maxed out above 200,000), to 15,000 individuals this last October. For many parts of the resettlement system, it meant disaster. Overseas processing was gutted, many of the 9 resettlement agencies that resettle refugees in hundreds of locations across the US had to close local offices and lay off highly skilled staff. On a smaller scale, we also saw effects of this right here in Missoula. Although we are so grateful that Missoula's resettlement agency- the International Rescue Committee- was able to hang on to this new resettlement site, we certainly saw reduced numbers of families arriving in the last couple years.
And it goes without saying, that those affected most by the dismantling of the refugee resettlement system are the very individuals and families seeking safety and a life of opportunity for themselves and their children. Those who lives, once again, got put on hold, or even lost in the process. Those families already here in the US awaiting the arrival of parents, adult children, and loved ones.
But here we are. President Biden has announced that in Fiscal Year 2022 (which starts October 2021), the new ceiling with be set at 125,000. 125,000- have I said that enough times yet? It is a joyful thing to say, but also incredibly daunting after the havoc that was just wreaked. President Biden himself said "It's going to take time to rebuild what has been so badly damaged". But we are watching with a feeling of hope in our hearts as the increase in the refugee admissions ceiling, along with a whole host of other reversals of inhumane and destructive policies from the previous administration and aspirational goals for more comprehensive immigration reform, start to be rolled out. In little Missoula, Montana- we will be here, with all of you, with open arms.
In love and gratitude,
Mary Poole
ED Soft Landing Missoula
---
February Cooking Class
Back by popular demand, we're offering a weekend brunch cooking class! Cozy up with your favorite kitchen helper and learn how to make savory spinach-cheese pastries, perfect for brunch, lunch, or happy hour treats. This virtual class on Sunday Feb 21st at 11am will be led by Chef Alex Papadopulos, who is Serbian-Greek. Purchase tickets now for yourself or as a Valentine's Day gift for the chefs in your life.
---
Legislative Update
As you know, we have been working to oppose HB200 and HB223- companion bills that place federal responsibility on local police officers and perpetuate an environment of racial profiling and suspicion of immigrants. HB200 has passed through the House and will probably be on the Senate floor sometime next week, with HB 223 not far behind. The hearings have been contentious and there is still time and urgency to contact your representatives and senators– especially if you live outside Missoula. If you are interested in signing a letter as a faith leader, or a business owner, please email mary@softlandingmissoula.org.
---
SLM Sponsors BSFDD
For the fifth year in a row, Soft Landing is proud to sponsor films for the incredible Big Sky Documentary Film Fest (BSDFF).
BSDFF puts together a wonderful production of diverse films that bring light to issues that matter. We are always so excited to participate in this marvelous community event that showcases diversity and the arts!
Find out more information about SLM's selections and all of the films here.
---
Cultures Coming Together
We are excited to announce that the Virtual World View Film Series, offered by Global and Cultural Affairs in Arts Missoula (sponsored by SLM), will continue in 2021 with the spring theme "Cultures Coming Together." February's film, In Jackson Heights (Directed by Frederick Wiseman), is available to view now and shines a light on one of the most ethnically and culturally diverse communities in the world, Jackson Heights, NY.
For more information on accessing this FREE series and how to join our virtual discussion on Thursday Feb. 18th at 7p, click here.
---
We are so excited to welcome six new members to our board in 2021! We are looking forward to the year ahead with their skills and experiences to guide us! Thank you new AND returning members!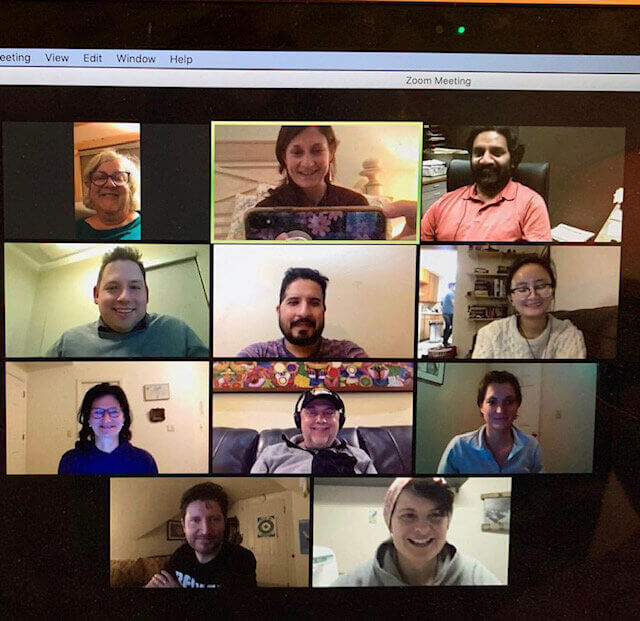 ---
A few more Photos!
These are from our January United We Eat Virtual Cooking Class with Zohair Bajwa. Zohair walked us through an incredible Shrimp and Veggie Curry from Pakistan- complete with secrets for cooking the best rice and an amazing fresh and tangy salad to pair with this delicious meal! Join us for our February class to cook some delicious Serbian-Greek food with Alex Papadopulos. More info above and here.