When refugee families arrive in Missoula, they're often eager to figure out how they can start building a new life in their new home. A big part of that is creating economic stability as well as sharing their cultures with their new neighbors here in Missoula. So many people we meet are incredibly talented — Soft Landing works with artists and poets, fashion designers and photographers, makers of all kinds, and, of course, many amazing chefs through the United We Eat program — and they are excited to build their own businesses to share those talents with the community.
This year, we are thrilled that so many refugee entrepreneurs have secured a spot at one of the three weekend markets in downtown Missoula that go on all summer long and into the fall: the Clark Fork Market, the Missoula Farmers' Market, and the Missoula Peoples' Market.
While Soft Landing staff and volunteers worked helped some individuals get their booths off the ground — things like permit application and signage — it's the families themselves that do the work of creating, preparing, and selling week after week. We encourage you all to check out what they have to offer!
CLARK FORK MARKET
The Shbib Family: Try some of their famous baked goods and flatbreads! But be sure to get there early because lots of regular customers make this their first stop on Saturday mornings! Originally from Syria, the Shbibs moved to Missoula over three years ago after spending eight years in Cairo. Rozan, one of the daughters, works in the United We Eat kitchen, and her mother, Muna is a chef in the program! We recommend taking a cup of their strong coffee to-go as you walk around the rest of the market.
Mohammed and Shatha: Every day, Shatha spends a full day in the kitchen preparing sweet treats in her home kitchen, and Mohammed comes to the market on Saturdays to sell the tasty desserts. His favorites are her pistachio baklava, harissa cake, and date mahmoul! They are originally from Homs, Syria but have been in Missoula since 2017 and are now both citizens of the United States!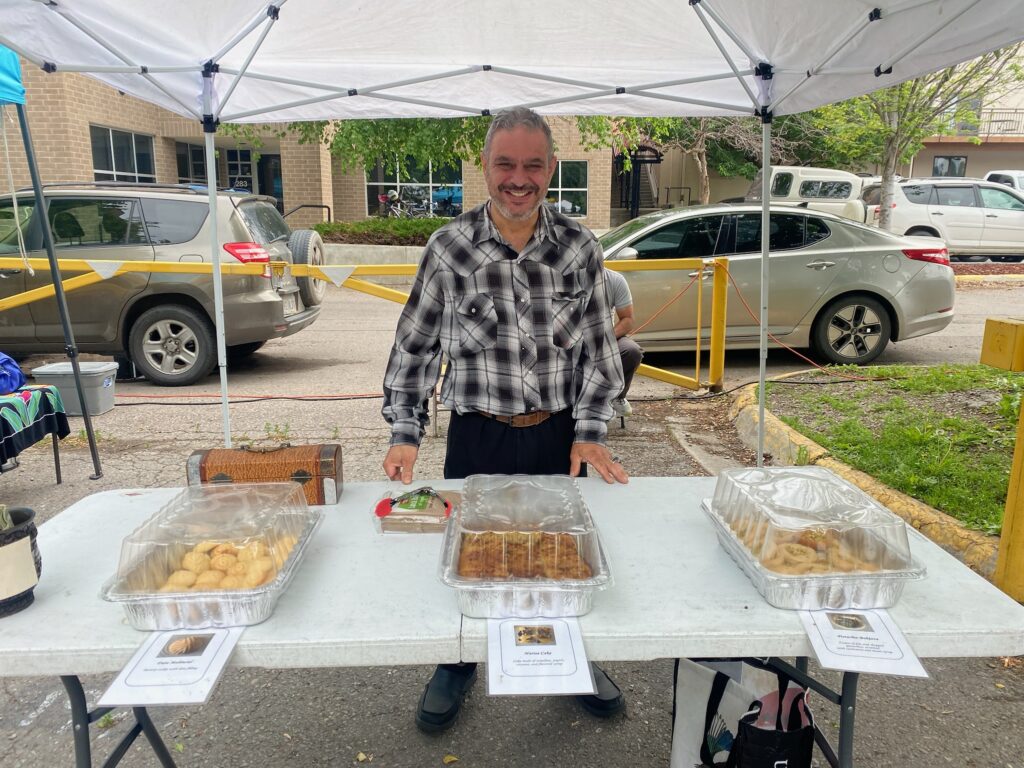 Kamoon Arabian Cuisine and Ragheef: There's always a line down the aisle for these delicious food trucks — but we promise the wait is worth it! Run by brother and sister Ammar Omar and Zena Omar, who are originally from Baghdad, Iraq but arrived in Missoula in 2017, the trucks dole out delicious and classic cuisine from their home country such as falafel, dolmas and manakeesh — flatbreads topped with cheese, meats, and other delicious spices. The Omars started with one one food truck but have since grown to operating FOUR at the market thanks to the help of additional family members from Iraq and Syria have been resettled in Missoula. "The farmers' market is our favorite time in the year you produce what we think people really like and share our culture through our food and trying to find ways to be closer together with the community as the market is the first Missoulians destination during summer and our best time to be in touch with people," Zena says.
Suhad and Hussein: After a couple years away from Missoula, Suhad and Hussein are back in Missoula — and we sure are happy about it! Originally from Baghdad, Suhad has been cooking since she was eight-years-old, and her booth at the market will be filled with Iraqi baked goods that remind her of her home country and its rich culinary tradition.
MISSOULA FARMERS' MARKET
Basmeh: This is Bashmeh's first year at the Missoula Farmer's Market, and she is so excited to be here! Originally from Daraa, Syria, Basmeh and her family arrived to Missoula in February 2022 after spending time in Jordan. She thinks everyone should try her basbousa — a sticky, moist semolina cake — and mabrumeh — a rolled dessert with sweetened pistachios in the middle. But Basmeh says she thinks everything she cooks in her home kitchen and sells at the market is delicious! If you stop by, say 'marhaba' as a common greeting!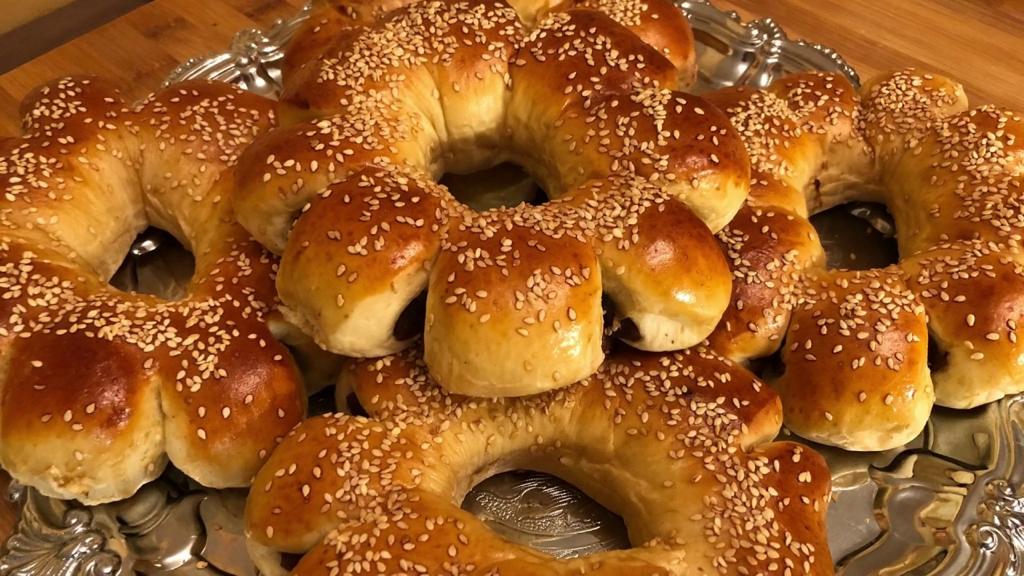 MISSOULA PEOPLE'S MARKET
Kamar: Her candles are absolutely gorgeous! Kamar arrived to Missoula last year with her husband and two children. Originally from Aleppo, Syria, they spent years in Lebanon before being resettled in Montana. Kamar started making candles with her mother nearly 20 years ago, and she's now thrilled to be selling her candles at the Peoples' Market. One day, Kamar hopes to build an entire business named after her son Jude to help support her family. She'd love for you to stop by and pick up her handicraft!