"Life in America can be difficult, especially for those of us who are used to being surrounded by people,"

– a friend from the Democratic Republic of the Congo, who shared this with me recently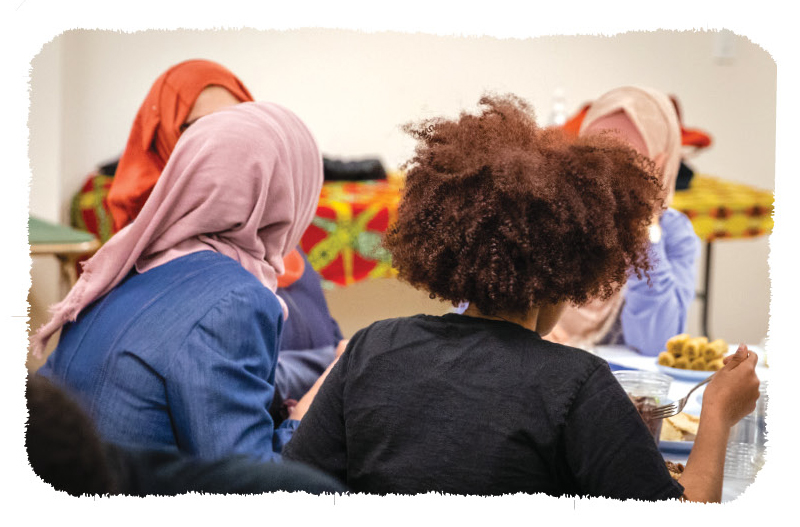 As we listen to friends from the Congo, Afghanistan, Eritrea, Iraq, and Syria, we continue to learn how we can create a better—and long-lasting—welcome.
We often hear from the people who come through the doors of our Community Center that one of the things they miss most about home is gathering with friends and family.
The experiences that force families to leave their relatives and homes coupled with the loneliness that can come with building life in a new place makes community and connection essential parts of new neighbors' transitions.
For many, gathering is a large part of mental health and wellbeing. New neighbors thrive when they have many opportunities to gather and build community throughout the year.
Your contribution to Soft Landing Missoula gives those who arrive here as refugees and immigrants opportunities to gather, grow, and thrive.

With the generous help of our supportive community, Soft Landing is able to offer many ways to gather and build community all year long.
Our Community Center is a gathering place and hub of connection. It's where new neighbors come for support and resources, to visit over a cup of tea, or to celebrate life's major milestones.
The Youth Program brings together young people for after school tutoring as well as a variety of social and recreational activities where they can build friendships.
United We Eat hosts Welcome Dinners to provide the space for refugee and immigrant families to gather during cultural holidays, and to celebrate with volunteers, community partners, and newcomers over a shared meal reminiscent of home.
Gatherings on World Refugee Day and throughout the summer bring together new neighbors from different cultures highlighting the power of music, dance, food, and soccer as tools to provide connection and inspire joy.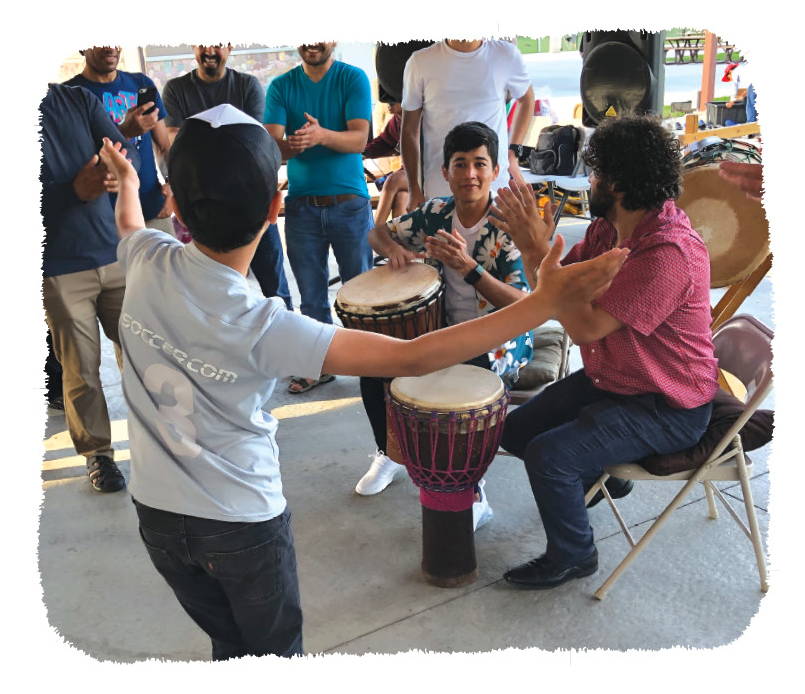 As the community of refugees and immigrants in Missoula continues to grow, everyone has a role to play in creating a place where newcomers enjoy a soft landing, a long welcome, and opportunities to gather, grow, and thrive.
During this season of gathering, I hope you'll show your support of refugee and immigrant families here in our community with a year-end gift. Your donation helps create these many beautiful opportunities—big and small—for new neighbors to gather and build community.
In love and gratitude,
Mary Poole,
ED Soft Landing Missoula