Explaining Presidential Determination: A Key Component of Refugee Resettlement
The United States could welcome up to 125,000 resettled refugees over the next twelve months, an ambitious goal to provide a soft landing to some of the world's most vulnerable people in this country.
Ahead of every fiscal year – which for the federal government runs from October 1 to the following September 30 – the President consults with Congress to set the maximum number of refugees the country can accept during that period. This process also includes specific allocations for how many people can arrive to the United States from particular regions of the world.
It's called the Presidential Determination, and it's important not just as a guidepost for the year but also as a way for local resettlement agencies like the International Rescue Committee Missoula (IRC) and organizations such as our own to plan their budgets, priorities, and programs.
When President Joe Biden took office, he committed to rebuilding and resourcing the resettlement program which had been gutted by the prior administration under Donald Trump. The former president used resettlement – and immigration more broadly – as a political cudgel, reducing funding for the system and eliminating jobs both in this country and abroad essential to the process.
In an effort to rebuild the system, President Biden announced for his first full year in office the highest resettlement target in decades – 125,000 people – and he maintained that same goal for the current fiscal year that just began.
Origin of Presidential Determination
When President Jimmy Carter signed the United States Refugee Act in 1980, landmark legislation that codified a refugee resettlement program, he did so wanting to double the number of people welcomed from ravaged war zones in Laos, Vietnam, and Cambodia every month.
The hallmark bill – which enjoyed widespread bipartisan support at its signing – gives the authority to the President to determine the maximum number of refugees to arrive in the United States every fiscal year, and it's meant to allow flexibility to respond to ever-changing global conflict and displacement.
It also requires the President to submit a report to Congress detailing the current status of global displacement and the United States' foreign policy as it pertains to resettlement; an explanation for the year's target number; and an analysis of possible impacts on local communities and economies.
Since President Carter signed this bill into law, nearly 3.5 million people have gone through the U.S. Refugee Admissions Program (USRAP) created by the legislation, according to State Department data, making it the largest refugee resettlement program in the world.
During that time, the quota set by the Presidential Determination has fluctuated greatly, from 231,700 in 1980 as the United States sought to resettle the many people fleeing the wake of the Vietnam War to a historically low 18,000 in 2020 during the final year of President Donald Trump's administration.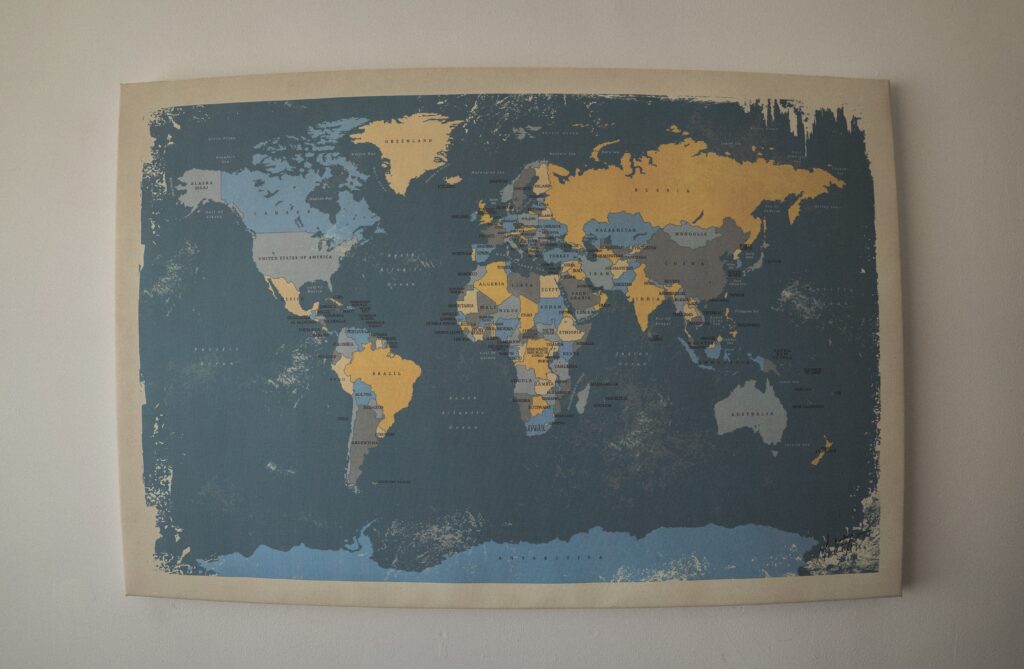 The Reality of Presidential Determination
While it's important to recognize this effort on the part of the United States to resettle refugees, it's equally critical to acknowledge that we, as a country, have fallen far short of our refugee resettlement goals year-after-year with rare exceptions.
After the September 11 terror attacks, the Presidential Determination was set at 70,000 for the following six years. During that time, the process became so bogged down by bureaucracy and stringent vetting informed that only a fraction of that target was reached. And although President Biden set the goal of 125,000 people last fiscal year, fewer than 20,000 individuals actually arrived in the United States through the resettlement process – a count separate from the Afghans who arrived through humanitarian parole.
At Soft Landing Missoula, we are privileged to have welcomed the Afghans who have fled their homes since Kabul fell in August 2021, and we think it's critical that our doors remain open to those who remain in Afghanistan as well as those who must urgently flee other conflicts such as the war in Ukraine.
However, it's equally important that we acknowledge how these new pathways to arrival in the United States have slowed down the process for people who have been waiting years to be resettled here, often in refugee camps or other precarious living situations. Although the current presidential administration aspires to rebuild the resettlement system so it can process refugees and asylum seekers more quickly, it simply doesn't have the capacity to meet the current demand – and additional programs, critical as they might be, set aside for Afghans and Ukrainians have slowed it down even more.
All this as the world faces a severe displacement crisis. According to the United Nations High Commissioner for Refugees, more than 100 million people are currently living against their will outside of their homes, the highest number in history.
"The cases of hundreds of thousands of refugees from many other countries around the world have been languishing for years," said Sunil Varghese, Policy Director at the International Refugee Assistance Project, in a statement. "The refugee admissions target should be followed by concrete actions to improve the refugee resettlement process and actually resettle more refugees."
What Presidential Determination Means for Missoula
Once the United States sets the maximum total number of refugees who could be welcomed here as new neighbors, it then determines how many people will be resettled to which cities. This is an important step in the process so that local resettlement agencies and services providers can prepare.
Here in Missoula, our local resettlement agency, the International Rescue Committee (IRC) could see as many as 250 people come as new arrivals to our beautiful corner of Western Montana. We don't yet know where people will be coming from, or when they will arrive, and that information is often not learned until a few weeks before a family flies into Missoula.
If the country fails to meet its resettlement goals, cities nationwide – including Missoula – are directly impacted, unable to welcome as many refugees as they would otherwise be able to as a result.
Last fiscal year, Missoula was approved to welcome 250 people, and the IRC was prepared to shepherd that process. However, closer to 150 new neighbors were ultimately resettled here. Of that, about 100 Afghans arrived through a distinct pathway called Afghan Humanitarian Parole (APA), just about 50 individuals were directed to Missoula as refugees through the traditional resettlement process.
While we anticipate the majority of people who will arrive this coming year via resettlement will be from the Democratic Republic of the Congo and Syria as well as possibly from other communities from countries we already work with such as Eritrea, Iraq, and Afghanistan, we also know that things can change quickly. For example, there is a new path to private sponsorship for those fleeing the war in Ukraine – called Uniting for Ukraine – and Ukrainian families have already started to arrive in Missoula.
There remain many unknowns about how and if this new model of private sponsorship could be used by the federal government in the future to support other groups fleeing conflict and to supplement traditional resettlement. Recognizing the continued complexity of global displacement, we are eager to continue the important work of welcoming any and all new neighbors here at Soft Landing, working closely with our partners at the IRC and the Missoula community more broadly.