Afghan and New Arrivals-
75. The number of that many of us have heard by now, representing the proposed number of Afghan Humanitarian Parolees who may be coming to Montana. I know that when we heard that this was a possibility, it took the edge off of our broken hearts, and when you all heard, you immediately reached out asking how to help.
We want to outline some ways below, but quickly, we want to make note that this is still a PROPOSED number, even though it was reported by national media and quickly wrapped up in a wild twitter storm (Thanks Wilmot for your perfect response!). While all involved believe that this number will be approved by the beginning of the Fiscal Year (Oct 1st.), we know that we have earned your trust by being clear and honest and we want to make sure we continue that.
For those of you who have reached out wondering how you can help, we are creating a fund from which we will be able to offer direct support for these families- The Afghan and New Arrivals Fund.
There is an incredible amount of uncertainly right now, not just on how many folks might come to Missoula, but what their status will be when they get here, and what support that might qualify them to receive. Previous families who have come through the IRC arrive with refugee status. Because of this, they initially get access to social services, get work authorization right away, and have a 5 year path to citizenship. The Afghans who may be coming will arrive here as Humanitarian Parolees, and if things stay the same, this will mean that they are not eligible for any of those things, including TANF, SNAP, and possibly work authorization. Under Humanitarian Parolee status, they won't even have a guaranteed path to stay in the US, and will probably have to go through the lengthy, uncertain, and often expensive process of applying for Asylum. There is a great 15 minute podcast that lays this out nicely if you are interested in learning more.
Luckily, they will receive case management through the IRC for 30-90 days, meaning that just as with other refugee arrivals, the IRC will work with them to secure initial housing, initial employment (if this is allowed), get kids enrolled in schools, and the other excellent services available through IRC case management. But still, this leaves HUGE gaps for families just starting new lives here with how much they had to leave behind and Soft Landing has been called to help in any way that we can.
I wanted to explain this to you all so you could see, as we have recently seen, that the best way for Soft Landing to help support these families as they arrive is to do something a little different than we have ever done and set up a fund to directly help fill some of these gaps left by the inability to access social services.
The fund will be administered with help form the Soft Landing Missoula board and will go towards things like:
– Rental assistance
– Food security
– Seasonally appropriate clothing needs
– Home goods and toiletries
– Phone/internet assistance
– Immigration assistance needs
Lastly, we also feel that is is important to tell you another number that wasn't a part of the national reporting: 150.
150 is the proposed number of refugee arrivals to Missoula this coming year. Again, yes, it is still PROPOSED, but when this number gets approved in the same timeframe as the Afghan number, Missoula is looking to see up to 225 people resettled here this year. That is over 100 more than have come in any one year the past five years. While Afghan Humanitarian Parolees will likely have a unique set of needs, refugees coming from horrible situations in other parts of the world will also have unmet needs, and are also as deserving of this little bit of extra love and support that a fund like this can offer.
I know that we have been asking a lot of you lately. You just knocked our socks off with our Annual Kitchen Fundraiser and our biggest fundraising effort of the year for our general operating costs- End of Year giving- seems just right around the corner. But we feel that this is important enough, and that so many of you have asked, that if we can do it, we should do it. Not to mention, the Rosendale twitter storm referenced above… Well, that one might have backfired on him as we saw donations roll in from across the country! We took this as a sign that the best response we could have to his misguided and inhumane comments would be to take the money he raised for us and use it to give right back to the Afghan families he opposes. We are excited to say that he raised over $10,000 for us from 118 donors all around the country and Soft Landing Missoula is committing the entirety of this sum to launch this fund. We would love to see this fund double and are wondering if you would like to help?
If this sounds like something you have the ability to gift to at this time, you can find the spot to do that here.
And there are additional ways to help as well. I hope you have made it to the end of this crazy long email and I will leave you with a little list we brainstormed with the IRC team.
– Contribute to the Afghan and New Arrivals Fund
– Contact us with interest in providing translation in Dari and/or Pashto- lauren@softlandingmissoula.org
– Contact us if interested in providing probono legal support- lauren@softlandingmissoula.org
– Anyone interested in donating furniture can contact Sarah.Howerton@rescue.org
-Anyone with housing leads or inquiries (including temporary in-home stays) can contact Nyota.Haley@rescue.org
– Anyone interested in volunteering to be a part of a Family Mentor Team can contact Sarah.Howerton@rescue.org
– Bring new or gently used warm winter outerwear by the SLM office and check out the Welcome Kits, Urgent Items, and Always Items on our website. Any questions, please contact Heather@softlandingmissoula.org
Thank you. We have a HUGE year ahead of us and we are incredibly excited to join you in being a part of the warm welcome these new families will receive in Missoula.
In love and gratitude,
Mary
---
Welcoming Week 2021 was a huge success! We saw you dancing to West African drums at Imagine Nation Brewing Co., nibbling on delicious treats and sipping aromatic Eritrean coffee at Masala, engaging in our new storytelling project- "Stories of Home"- at the Missoula Public Library, creating an amazing meal in your own kitchen with the guidance of Iraqi chef Anne Matti, and sliding around on a rainy pitch while enjoying the shared language of Futbol! Thank you for showing up for us- it was wonderful to see you! We would like to give one last shout out to this year's Welcoming Week sponsors- THANK YOU for helping us make this happen! Also, below you will see more info on the two events that were launched this past week that will continue on– creating two more ways for you engage in celebrating and supporting refugees and immigrants in Missoula any day- Enjoy!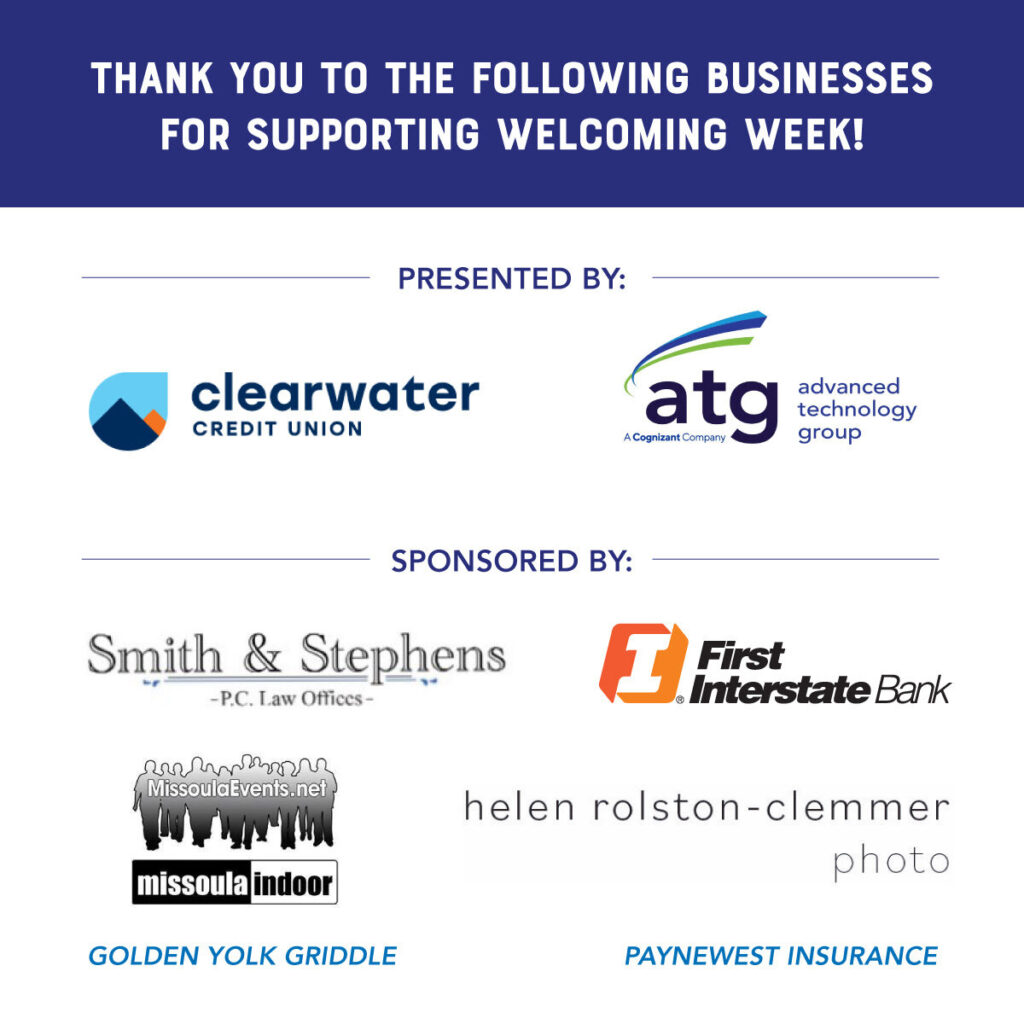 ---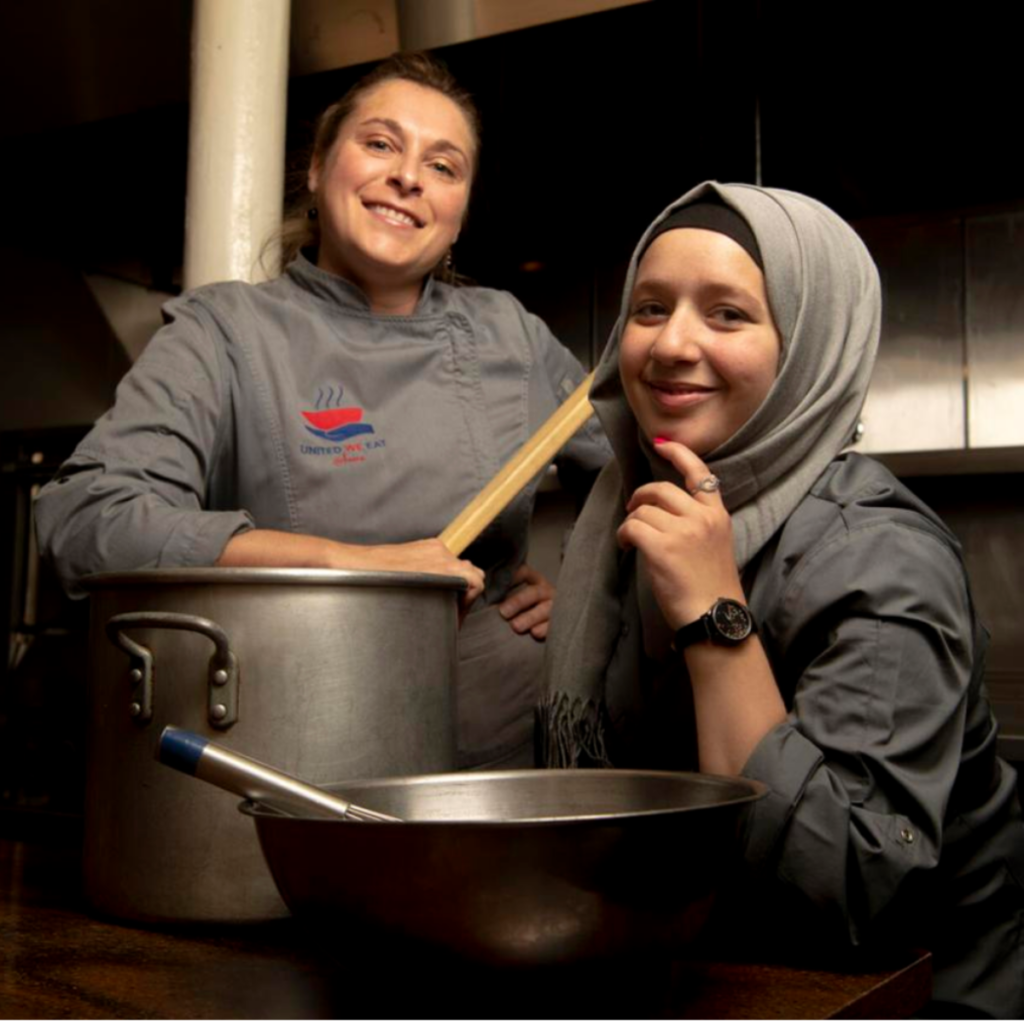 United We Eat
You have asked for more opportunities to enjoy the incredible food coming out of our United We Eat kitchen and more ways to support the chefs that are creating them. We have answered this call!
Starting this week, United We Eat will have a rotating menu of grab and go items such as dips, sauces, soups, salads, and treats available at Masala (206 W. Main St.) during business hours, Monday through Saturday.
That's right- we are so excited that now you can enjoy UWE food not one, but six days a week! Thank you Masala for your partnership!
---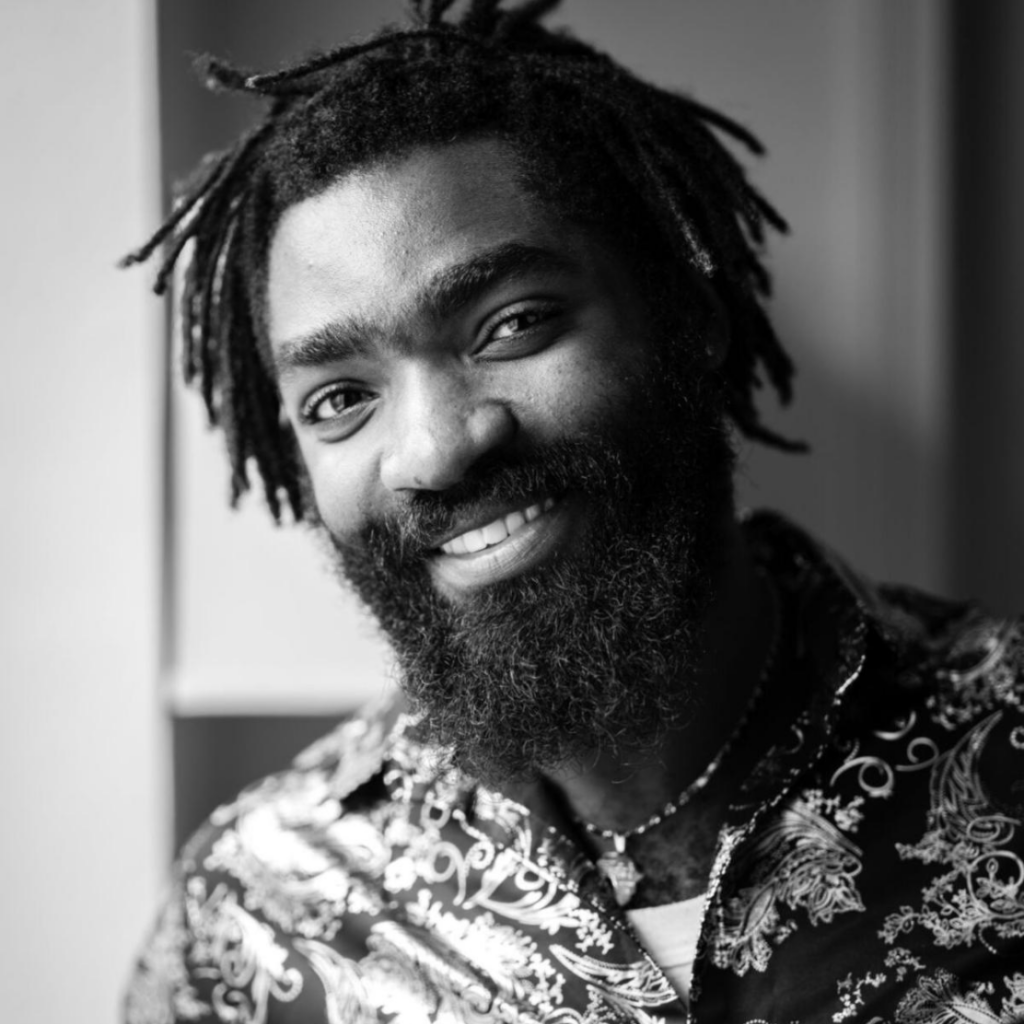 Stories of Home
Good news if you missed this event during Welcoming Week- our Stories of Home exhibit will be up on the 4th floor fo the Missoula Public Library through the end of the month!
Come see stunning portraits paired with audio from interviews exploring refugee and immigrant experiences with homes left behind, homes found, and the experiences in between.
Audio is accessed through scanning a QR code on your own smartphone, but you can also check out an mp3 player with the audio at the MCAT desk on the first floor if needed.
---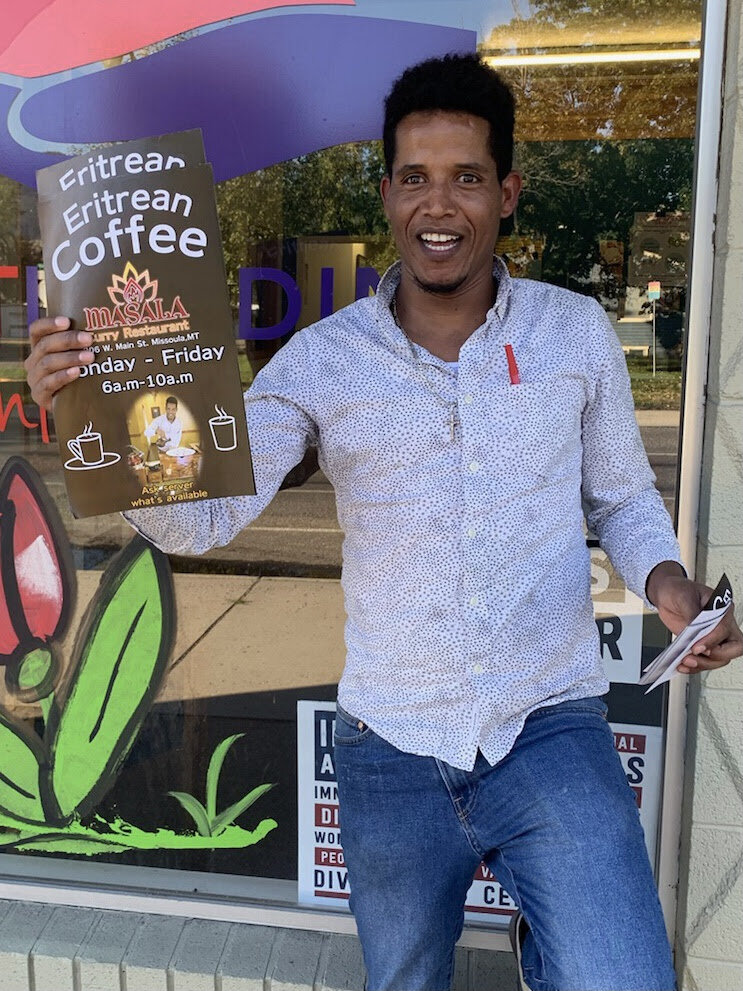 Eritrean Coffee now available at Masala!
Anyone who has experienced the pleasure of drinking freshly roasted and freshly brewed Eritrean coffee will tell you that it is some of the best coffee on the planet. In fact, coffee originated in neighboring Ethiopia and it's name- Buna- is more than likely why we call this fruit seed a bean!
Shewit Hadera is now brewing up fresh Eritrean coffee M-F at Masala (206 W. Main St.), 6am-10am. Stop in, grab an excellent cup of coffee (and maybe even some United We Eat grab and go items!) and show Shewit some love!
P.S. Parking is GREAT there that time of day 😉
---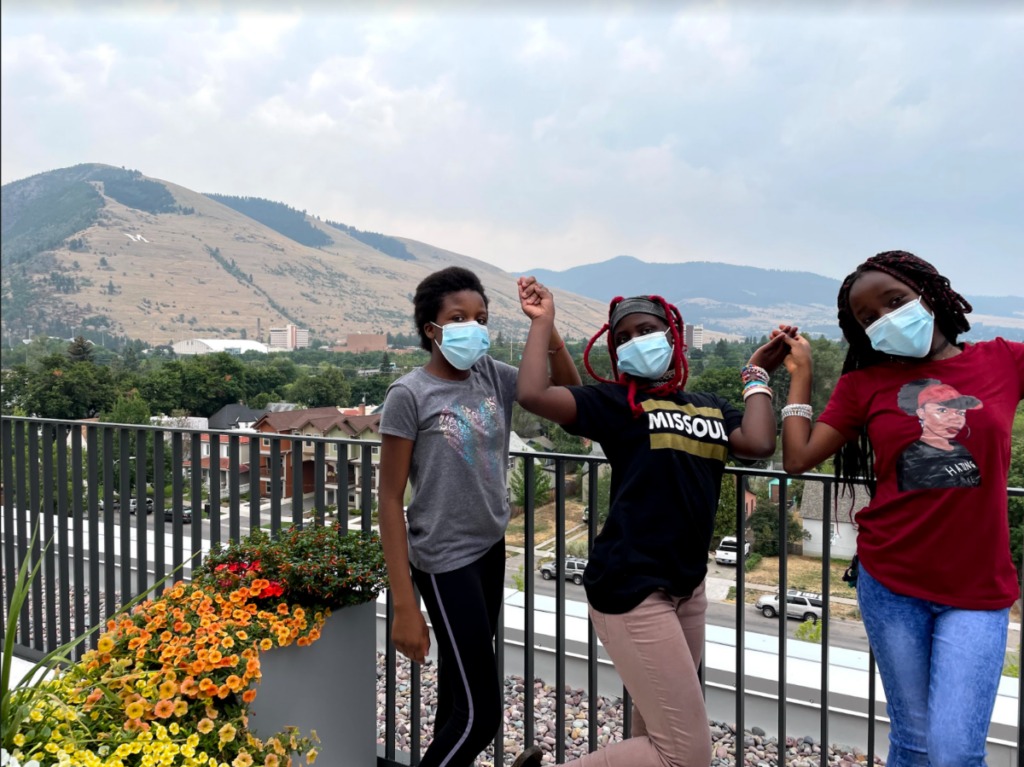 As we transition into our fall youth programing, we are reflecting back on our incredibly amazing and PACKED summer. In total, we served 70 youth through our ESL Class, Book Club, Craft Nights, and 11 social and recreational activities. 21 volunteers and our Summer AmeriCorps team collectively dedicated over 1,000 hours to our youth program this summer! What an awesome summer! Thank you so much to everyone that made it happen!
---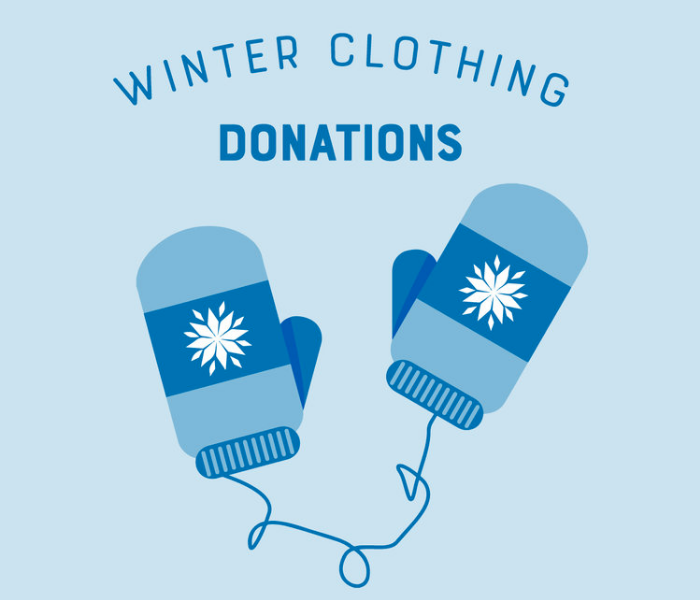 It has begun! Even though it looks like we still might have a bit of warmth and sun left in September, this chilly weather has reminded us to start collecting warm winter OUTERWEAR! Please bring by any gently used, warm, weatherproof coats, gloves, snow pants, and boots. General clothing items and sweaters not accepted due to very limited space. Thank you!