Popcorn and fruit snacks decorated the floor of our Community Center after another busy day at Soft Landing Missoula.
That day was alive with excitement as 60 children and adults from all over the world dropped in to pick up back-to-school backpacks and supplies.
The Community Center was packed with families. Some were brand new to Missoula. Others have been here for years. A few folks made a quick stop, but most stayed a while, taking time to visit with other families and Soft Landing Missoula staff and volunteers.
Our Community Center is a place of gathering and a springboard for all of the support and resources we offer to new neighbors. This day is one of many that shows how vital this safe, welcoming, and inviting space is for people who come to Missoula as refugees and immigrants.
Today, we are serving more people, from more countries, in more ways than ever before.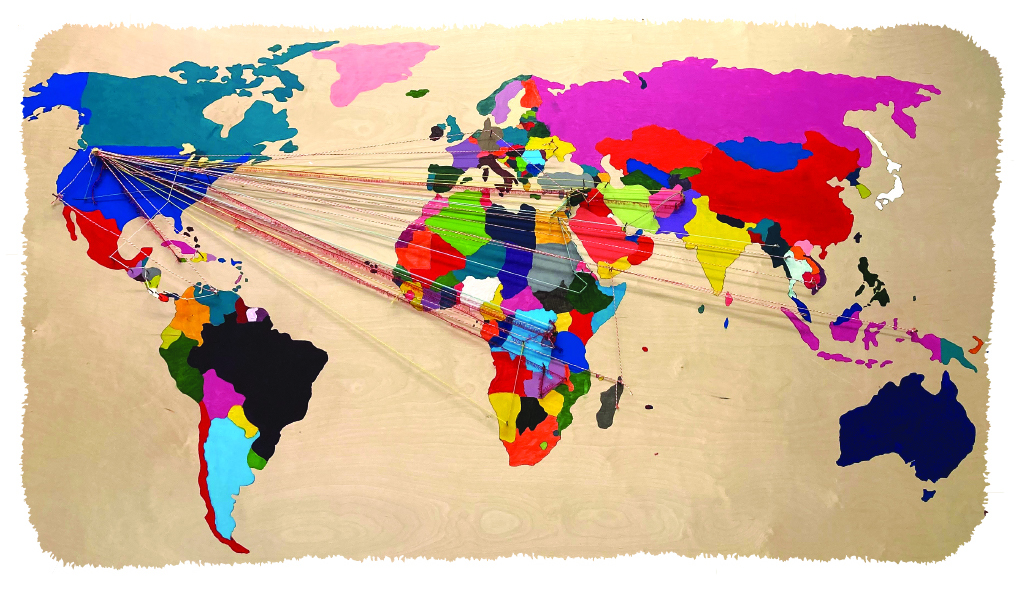 It amazes me to be able to tell you that because it shows how as a community we rise to welcome newcomers. It illustrates the beautiful richness and diversity of our Missoula. At the same time it is a heartbreaking reflection of so many global humanitarian crises.
Because so many people must leave homes and loved ones behind, our work of welcome persists.
One of the most important things you can do to help new neighbors is to make sure they have a place like Soft Landing Missoula where they can come for support, celebration, and connection through your year-end contribution.
Can we count on you to contribute this season so that we can continue to serve a growing community of refugees and immigrants now and into the future? 
Rebuilding a life from scratch in a new place takes time. Whether here for 6 months or 6 years, Soft Landing's "long welcome" adapts and evolves to provide family-friendly support for all who need it.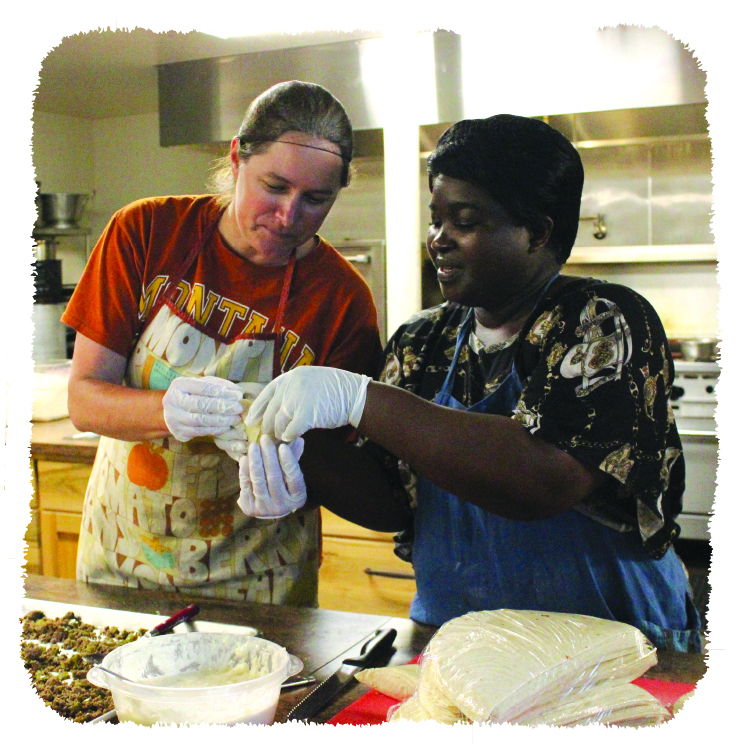 You are essential to this work of welcome and as we grow, your support now is as important as ever. 
Early on, families come to us to pick up winter coats and items to furnish their homes, get started with our in-house driver's education, or get their kids involved in our youth program. The list of things to learn, do, and figure out in their new home can be exhausting.
Eventually, families want to learn about cooking with United We Eat or explore housing options when the rent is raised. At that point, they're settling in and eager to find ways to further participate in their new community.
After several years of living here, we hear from families wanting to achieve citizenship, make big life purchases such as homes, or figure out how to start a small business. And of course, they still seek out ways to gather as a community through the many events we offer.
In love and gratitude,
Mary Poole
Executive Director, Soft Landing Missoula
P.S. Your donation this season is critical! Your generosity helps offer support, resources and welcome to a growing community of refugees and immigrants in Missoula.