Our work at Soft Landing Missoula strives to create a long welcome for refugees, a task only made possible by collaboration with community partners, chief among them the International Rescue Committee in Missoula (IRC). We want to create space to highlight the essential work of this organization to support refugee resettlement and make Missoula a place where new neighbors can thrive – a mission we share and hold deeply together.
The IRC is one of the country's nine recognized resettlement agencies, organizations sanctioned by the federal government to oversee the arrival of refugees to the United States. For a city to be a resettlement site, there must be an office of a resettlement agency present – and the IRC is that for Missoula. The IRC office in Missoula was re-established in 2016 (they also held an office in Missoula from 1979-1981) as the result of lobbying and grassroots efforts on the part of community members, some of whom founded Soft Landing Missoula around the same time.
As Missoula's only resettlement agency, every refugee who is resettled in Missoula through the U.S. Refugee Admissions Program (USRAP) – having waited months, but more likely years to be resettled in the United States – goes through the IRC. A couple weeks before arrival, the IRC is provided information about the family – how many people they are, their home country, their ages, their travel routes, etc.
"That's when we start our work," said Eamon Fahey, the Deputy Director of IRC Missoula. "Then, one of the most exciting parts of our work is the arrival."
Resettlement runs through the federal government, so the IRC receives funding to support the first few months — typically 90 days – of a new family's arrival and adjustment. That begins from the first moment the family touches down at the airport, when IRC teams introduce themselves, take them to their housing which has been secured by the IRC and provide them with a culturally appropriate meal, often cooked by community members or fellow refugees who endured a similar process before them.
Each family is assigned a dedicated case worker from the IRC for those first 90 days. The case worker supports new neighbors as they settle into their new home; get to know Missoula and its bus system; and navigate access to essential needs such as school registration, free English Language classes, and groceries.
Along with their case workers, new families also work closely with the Health and Employment teams at the IRC, both of which are growing quickly to keep pace with the growing size of the refugee community here in Missoula. The IRC Health Team connects people with dental care, vaccination information and resources for health insurance enrollment as well as mental healthcare for those who might be interested. The Employment team works closely with jobs sites in the area to match refugees with employment opportunities and hosts job readiness trainings.
Interpreters – many of whom are refugees themselves – are present at core services introductions to ensure families can understand what's happening as they sign paperwork, go through cultural orientation and learn all about their new home. This time can be very busy and overwhelming, but the IRC walks newcomers through with a compassionate and experienced hand.
Case workers also connect new arrivals with other community organizations who provide support – including us at Soft Landing! Whenever a new family arrives, the IRC brings parents and kids to our office so we can introduce ourselves, walk them through our programming and offer them the chance to check out our donation closet.
Much of the IRC's work is focused on that initial 90 days, but as Eamon explains, "those funds don't go very far anymore" on a per capita basis. As such, the IRC also relies on donations, grants and other funding streams in order to comprehensively support new families during those periods.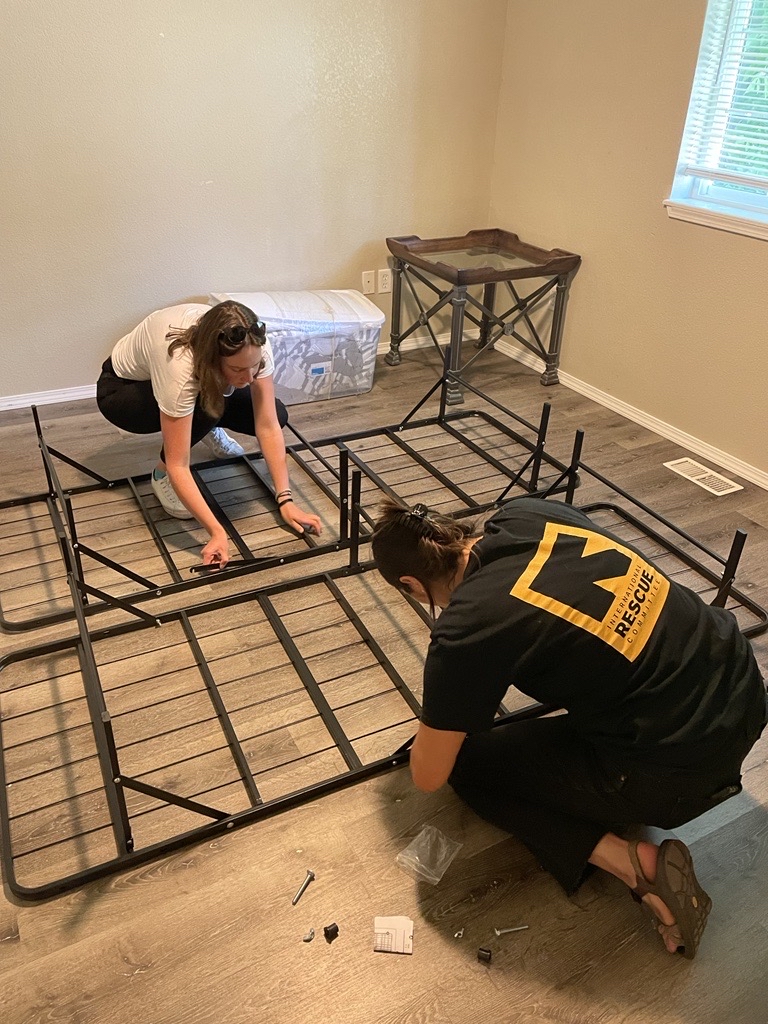 Growing Capacity
When the IRC office in Missoula first opened, its mandate and funding was limited to that fairly narrow scope of 90 days – maybe a little longer depending on the needs of the family – but as the refugee community has swelled in size and complexity, so too has the mission of the organization.
Eamon was the fourth employee hired in March 2021. Today, the IRC has a staff of 25 to 30 people.
This recent growth has coincided with a deliberate shift in policy on the part of the United States Federal Government as it pertains to resettlement. The previous presidential administration hollowed out the State Department and refugee resettlement program. Since his election in 2020, President Joe Biden has committed to growing the number of people who will be welcomed in the United States as refugees, requiring the infrastructure around those programs to increase commensurately as well in the hopes that it can once again be a global leader in welcoming the world's most vulnerable.
"We continue to grow, and we see huge increases in the folks we serve too. We had a record number of arrivals last year, and this year we are expected to have even more," Eamon said. "We're both growing our capacity but we're also growing our services."
Today, the IRC receives additional grants from the federal government that make support beyond that initial 90-day period possible as well as even longer term opportunities to help with professional skills and career development; health and mental healthcare access; and intensive case management to households likely to benefit greatly from more specialized, intensive care. Additionally, the IRC staff includes an immigration specialist who provides community members support in navigating their immigration statuses and the myriad of paperwork that comes with it.
Mia Lehman works in intensive case management at the IRC in Missoula. She started as a case worker during that initial 90-day placement period, but now focuses on the individuals who need the most support achieving goals to help them feel independent or breaking down certain barriers, such as people with acute mental health challenges, those who have survived trafficking or domestic violence, single heads of households, and more.
Much of her work focuses on helping people build relationships with partners, services providers or other community members. "All the pieces are already on the table, and I just help the client put them together a little more," she said, adding that she always reiterates to herself and others that "part of dignity as a human being is feeling empowered to do things on your own, so the work that we do supports people, but people already have everything they need in themselves to succeed."
Sometimes it takes new arrivals a while to realize that they might need a little extra help figuring out how to navigate difficult situations, or to develop the courage to ask for help – or even determine where it is they want help. What's great about the Intensive Case Management Program is that any refugee who has been in the U.S. for five years or less is eligible to be considered for Intensive Case Management services, which gives the IRC the chance to really expand the help it can provide over the long haul.
"What is coming to light now is how many people have gone through the resettlement process and still need the additional support – those numbers are kind of endless," Mia said of the challenges inevitably caused by such huge transitions in a person's life. "So we are hoping to provide it to a lot more people and beef up the support we can provide after those first 90 days."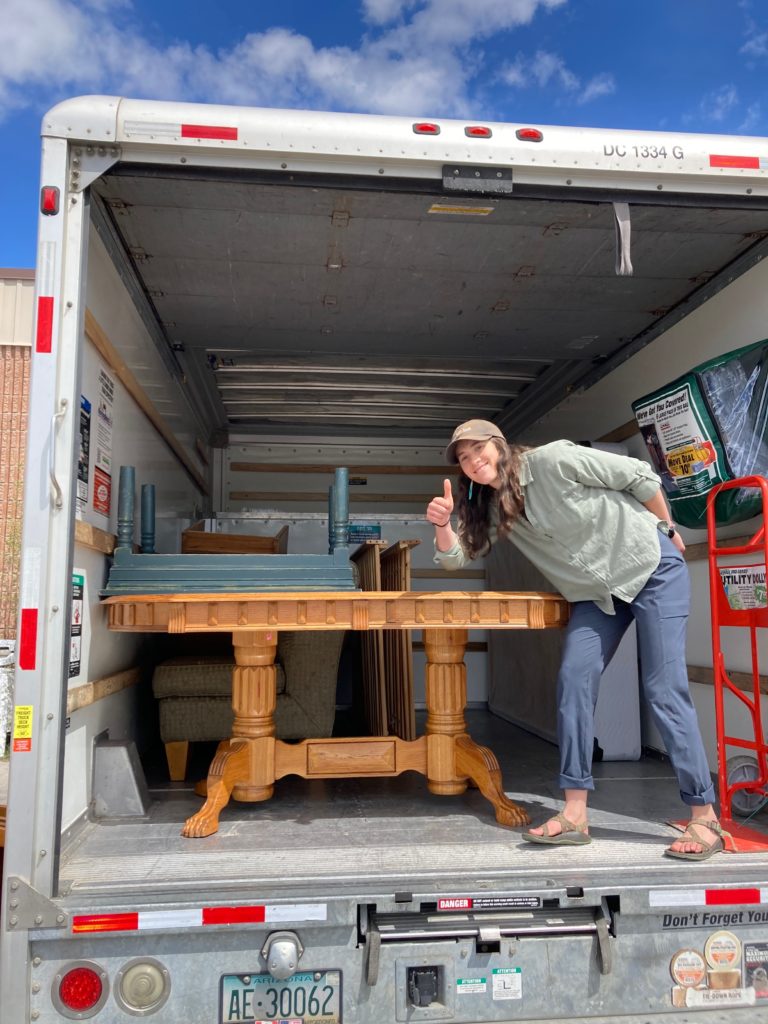 Housing
As it has grown, the IRC has also dedicated much of its energy and resources towards housing. The organization is contractually obligated to secure safe, sanitary and affordable housing to refugees when they first arrive through resettlement. It must be large enough to house a family with two people max per room, and it must have some sort of lease associated with it, six months being the minimum. While the IRC is able to provide rent payments for up to 240 days from arrival, ultimately families must sign a lease on their own and be able to make monthly payments. All this is part of the resettlement program's emphasis on self-sufficiency.
Additionally, the housing team sets up the home with furniture before a family's arrival, stocks the kitchen with groceries, and helps new arrivals learn appliances, utilities and safety protocols.
However, the task of finding safe and affordable housing can be a difficult one in a market like Missoula.
Nyota Haley, the Housing and Logistics Coordinator at IRC Missoula, says the "biggest barrier" she faces in her work is the "very stringent criteria of most property management companies and landlords." Those requirements can be particularly brazen in a housing market where there are plenty of people who want to rent, and not that many units to offer them.
A typical tenant might need to offer references, proof of adequate funds to pay for multiple months of rent or a robust credit history. When refugees arrive in the United States, they almost never have such things.
Nyota said she's been able to develop positive relationships with a couple property management companies in town plus some landlords who "have been a lifeline for us" and are willing to advocate for new neighbors and recognize the importance of being more flexible on some of these fronts in order to provide essential housing.
There are certain times when finding permanent housing is even more difficult, and it can't be secured within that first 90-day period. Nyota said the housing market was so stretched for much of the last year that many of the Afghans who arrived after the fall of Kabul in August 2021 had to stay in temporary hotel rooms or short-term rentals for weeks before the IRC could secure a more permanent option.
"I think if we can open those doors with more of our community then, yes, we do have the capacity to grow quite a bit," Nyota said. "But in its current state, relying on a few companies is certainly not enough, and it already feels like we are at a bit of a pinch point […] but our community at-large does have capacity."
'It truly takes a village'
As you can see, the IRC does an incredible amount of work for the refugee community – and, by extension, for the whole of Missoula more broadly. And what we do at Soft Landing is made all the better by the IRC. We partner on events such as monthly Women's Swim Nights and an annual World Refugee Day Celebration, and we are in constant communication about how to best support new neighbors.
Eamon put it beautifully: "It truly takes a village to do this work. It's absolutely essential that as we do this work we stand shoulder to shoulder with partners," he says. "It falls on all of us to be welcoming and open our hearts to these new Missoulians."