World Refugee Day Cup Soccer Tournament
2019 tournament Details
What is World Refugee Day?
World Refugee Day is celebrated every year on June 20th. This event honors the courage, strength and determination of women, men and children who are forced to flee their homeland under threat of persecution, conflict and violence. The Missoula community has stepped up to welcome more than 75 families and has made Missoula a welcoming place where refugees can integrate and thrive. Soft Landing Missoula is excited to celebrate the addition of these families to our community with a soccer tournament and community party.
How does Soft Landing Missoula honor World Refugee Day?
Through the Third Annual World Refugee Day Cup, of course! This year's Soccer Tournament will be held on Sunday, June 16, 2019 at the Parks and Recreation soccer fields at Fort Missoula. A round-robin set up of 7 v. 7 teams will guarantee that each team plays at least 3 games. The World Cup Match of the final two teams will be held in the late afternoon, followed immediately by the community celebration. There will be food, drinks, activities and music into the evening.
Schedule:
9:00 am Soccer tournament sign-in

10:00 am First game

4:00 pm Final championship game

5:00-8:00 pm Dinner and community celebration! Featuring:

A DJ spinning international dance tunes

Free international dinner and drinks (donations accepted)
How can I participate?
Volunteer: Sign up here for a volunteer shift to help make this day a success!
Play Soccer: Registration is available through Parks and Rec and is now open! You must be 16 or older to play and register as an individual.
Go to missoulaparks.org/register to register. Create an account or sign in. Search "soccer" or "soft" to find the tournament link.
Fill out the information and pay the registration fee of $50 ($45 for SLM volunteers) and you are good to go! Registration guarantees a minimum of 3 games, a player's t-shirt, a free international dinner and a drink/beer ticket. When you are registering, please consider sponsoring a refugee player to play in the tournament. You'll see that option at check out.
Sponsorhip
The World Refugee Day Cup is the annual fundraiser for Soft Landing Missoula and its success relies on corporate and individual sponsorships. We are asking local individuals and businesses like you to become a sponsor for this fun and unifying event! All donations are made to Soft Landing Missoula (fiscally sponsored by a Non-Profit 501(c)3 as designated by the Internal Revenue Service) and are tax deductible.
Huge thanks to the ATG, Headwaters Foundation, Adventure Life, Missoula Federal Credit Union, Submittable, Justin and Katie Metcalf, Missoula Parks and Recreation, Community Medical Center, Alpine Physical Therapy, Boone and Karlberg, Garlington Lohn Robinson, Masala, the Mansfield Center, Smith and Stephens, PC, Big Sky Public Relations, Now IT Matters, Futpong, Gecko Designs, the Good Food Store, A&E Architects, Missoula Indoor, Sushi Hana, Charlie and Kathy Swannack, the Old Boys PEAS Farm FC, and the United Way for their sponsorship!
We also want to thank all of our in-kind sponsors: Clyde Coffee, Garage Tees, Gecko Designs, Missoula Events, Nike - Eric and Blair Sprunk, Starbucks, Bridge Pizza, Dominoes Pizza, Big Sky Brewing, Western Cider, Vim&Vigr, Kettlehouse, Bagels on Broadway, Nourishing Cultures, and All American Trophy!
We are excited to partner with the White Bears, Missoula Alliance Church, and the International Rescue Committee in Missoula for help with food for the celebration!
For more information about Sponsorship opportunities, check out our Sponsorship Packet.
Past tournaments
Last year, more than 250 people from the Missoula area joined together with newly arrived refugee families to play in or attend this amazing community-building event. We had a day full of soccer, laughs, music and food - and can't wait to do it again this year!
Thank you to Rebekah Welch with the Missoulian for capturing these amazing moments! You won't want to miss out this year, so mark your calendar for June 16!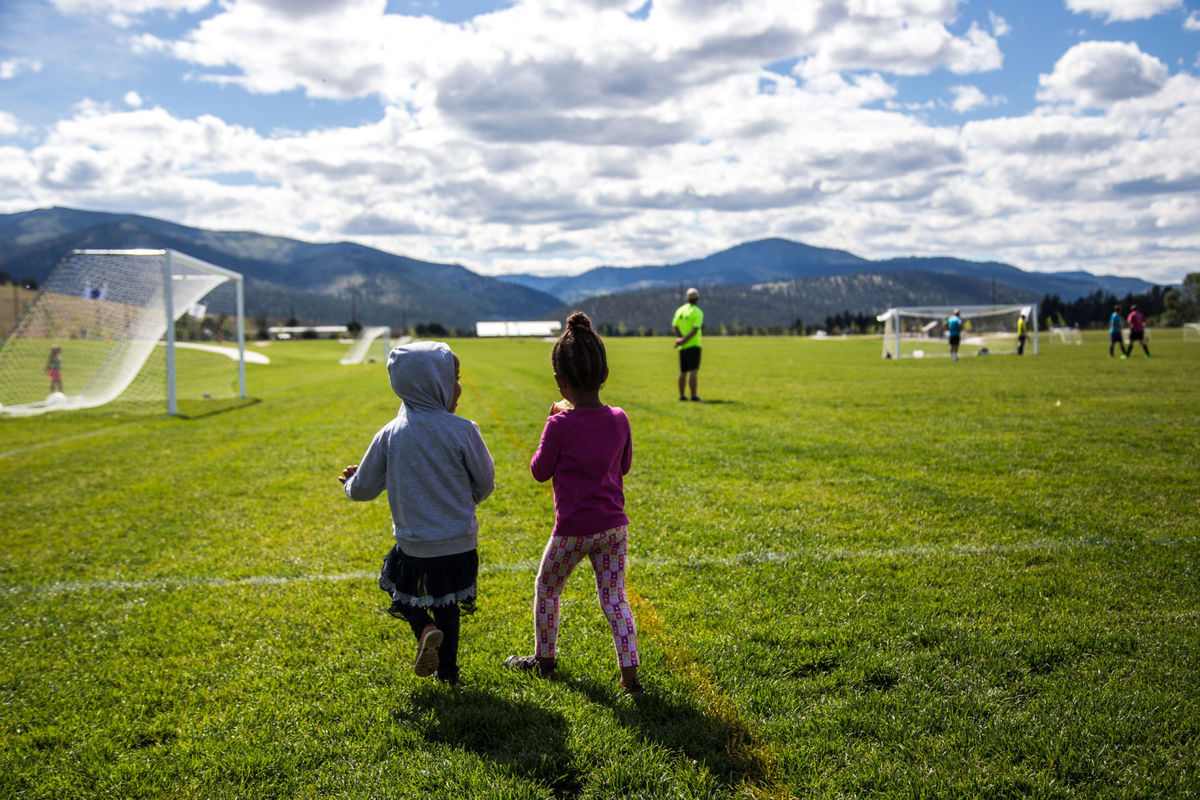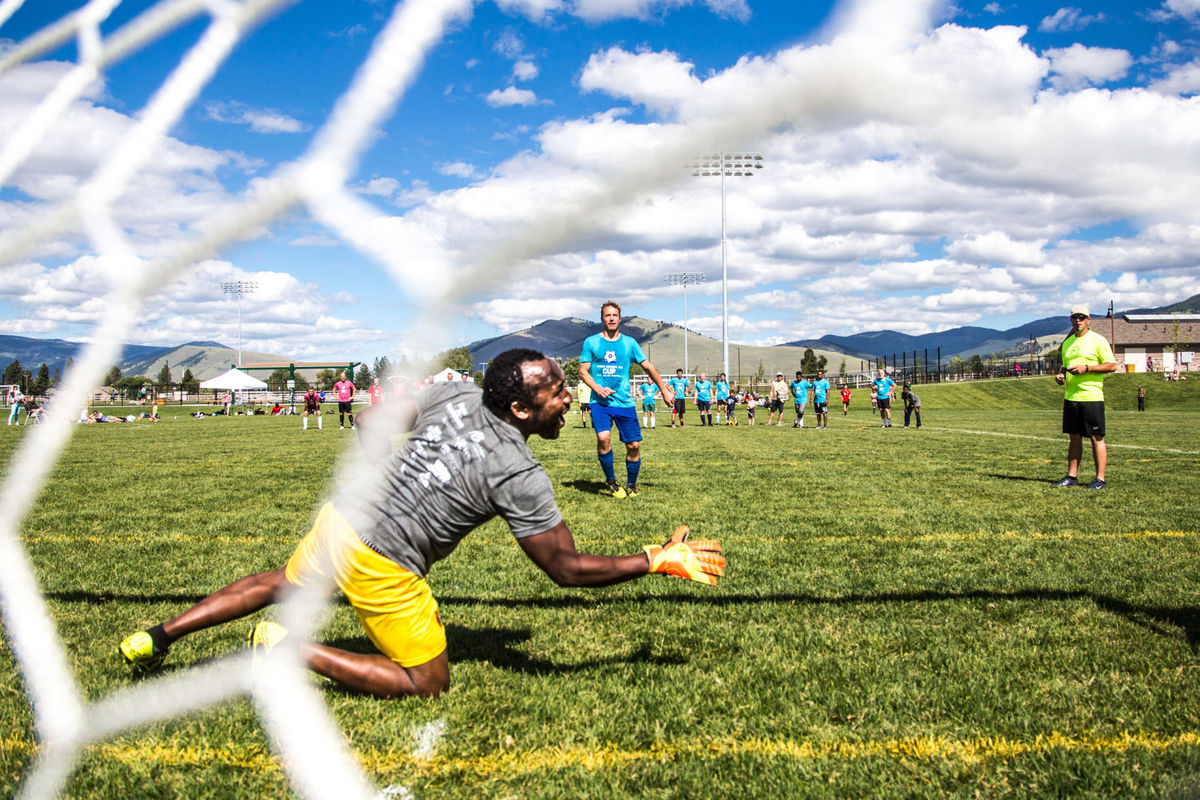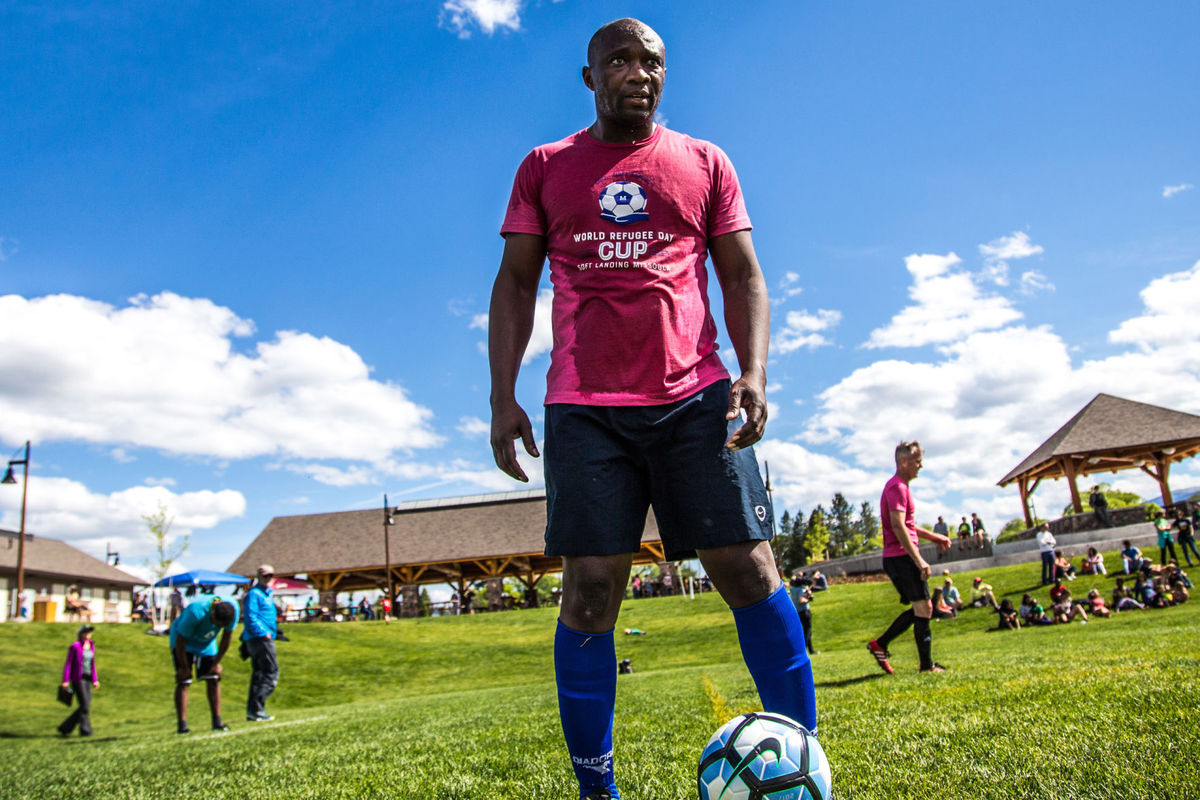 Donate today to support this annual fundraiser!